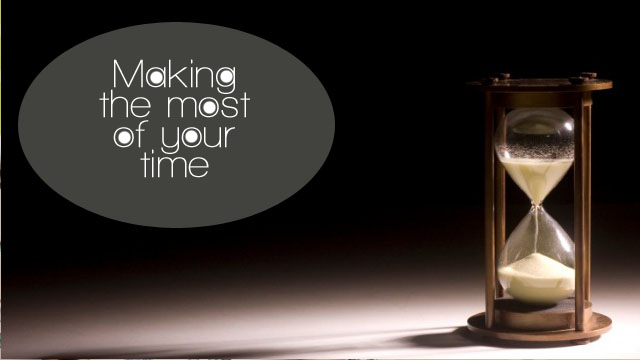 Violin is a very rewarding, worthwhile pursuit – but there's no denying that it is work, (sometimes hard work!) and that sacrifice is involved: sacrifices of time, finances, energy, etc. My hope is that through the study of violin my students will learn that work is a positive thing. When we work hard and work well, we experience worthwhile results. I have listed below some ways that you can make the most out of your lesson time. Most of these ideas are aimed toward streamlining the environment to honor your child's focus and maximizing the limited time we have to work together in the lesson.

Arrive Early
Please arrive 5 to 10min early to unpack the instrument, decompress, use the bathroom, etc. Also spend some time visualizing together what will happen in the lesson. Prepare your child's mind to focus on their teacher and follow directions, and remind them of what they worked so hard on all week. When you arrive early, however, please remember that your lesson will start at the appointed time – I may need those extra few minutes to get my own things ready before you start.


Streamline the Transitioning
Unpack outside the lesson room, and have the books in hand and ready to place on the stand as you walk in. Please bring as few items into the room as possible. Coats, cases, extra bags, etc can be left outside. Setting tone is very important for young children. I'd love for each child to associate the lesson room strictly with working on the violin. If we minimize the transition and the conversation, then they can come in, place their books on their stand, wait during the 30second practice summary, take their bow, and begin working. If your 3 or 4yo associates the lesson room with talking/unpacking/cuddling/etc, then it may be confusing and frustrating to them when I try to bring their focus back to their tasks.


Keep the Practice Summary Concise and to the Point
At the beginning of the lesson, I will ask what was practiced over the course of the week. A thorough summary will help me to plan the lesson flow. With so many students coming for lessons every week (40-50 students), it is impossible for me to remember the details of each student's assignment. This concise summary will jog my memory and help me plan the next key steps for your child's progress. However, this summary should also be concise. The goal is to present the information clearly then get to work as quickly as possible so as to not detract from your child's focus. For children who practice with a home-coach: this summary is best delivered by the home coach. Students who practice on their own can present this summary themselves.
Please do not ask your 4/5/6yo to relay the practice information!
They will not understand how to be concise and thorough, and it will waste valuable focus-energy as well as valuable time. Here is a good formula for the practice summary:
We practiced Task1 for PracticePoint (ie: sound/bowhand/fingeraction/rhythm) and found it to be Descriptor (ie: easy/difficult/frustrating/fun/confusing).
We practiced Task2 for PracticePoint and found it to be Descriptor.
We were assigned Task3 for PracticePoint and didn't get to it due to time constraints.
Not as helpful
: "We practiced everything!" or "We practiced the old pieces, then worked on the new piece."
Honor Your Child's Focus
A small child's focus is a delicate thing. It is so easy for their inquisitive minds to divert from their tasks! However, once we get off-track, it can be difficult to get back on. If you have a question about lesson material in the course of the lesson, please indicate this to me with a non-verbal cue, and I will find the best time for you to ask that question. If you have a lengthy question or a question unrelated to lesson material, please save that for email or a phone conversation.

Also remember: playing violin is an incredibly complex task! If I am asking your child to use their mental energy to work on one task, and their focus is interrupted by a 2nd adult saying "Feet! Bow hand! Pinkie!" they may become overwhelmed and frustrated. Dr. Suzuki liked to say: "One Point." So if we're focusing on the fingers, perhaps the bow hand will slide – that's ok: we'll come back to the bow hand! We're aiming for progress here, not perfection. Also, if the child is unable to remember all of the preparation steps him or herself, then this is important for us to recognize. We are in no rush – we will wait to introduce more complex tasks until the previous steps have become habits.

Model the Practice After the Lesson
Try to do you best to model your home practice after the lesson structure. For pre-twinkle students, you may find it best to practice in bits throughout the day, but for students who have played a while, you can model the practice to be more like the lesson. For instance: if I introduce note-reading in a series of steps, please use those steps in your note-reading practice at home. If I introduce a practice box in the lesson and break it down into it's component parts, that's how I'd like for you to practice at home.

The terminology I use in the lesson is terminology I have discovered to be successful through trial and error after a decade+ of teaching hundreds of children like yours! If you use the same terminology at home that I use in the lesson, your child and I will be able to communicate much more clearly than if you substitute different terminology for the rest of the week.
Ie: sleepy fingers, bread&meat, SectionA/A'/B/etc, zip&step, soft fingers, etc.

Take Careful Notes
As a general rule, students who are the most consistently prepared are the students whose parents take the most careful and organized notes. Use this format for your notes:
Task1 (ie: G major scale)

Practice point1 (ie: fluid tone)
Practice point2 (ie: smooth bow changes at the frog)

Task2 (ie: review pieces)

Practice point1 (ie: review Practice Box 10X before playing to check on the round 4th finger)
Practice point2 (ie: practice bowing on open string before playing piece)
Practice point3 (ie: bow division with whole, half, half)
Leave the Conversation for Later
Each of my students and their parents have such interesting lives and stories – I am blessed to be able to work with each one of you! The lesson time, however, may not be the best time for casual conversations. Prior to the lesson, we are setting the tone of positive, focused work. During the lesson we are honoring the child's focus. After the lesson, I may have another student waiting to make the most of their lesson time, or I may have a break (only 15min to grab that bite of dinner, make that photocopy, and prepare for that group lesson!), or if you are my last student at 7:30pm, I may need to scramble home to a dinner that is waiting for me, or I may be trying to make that 8pm Yoga class! If you have a question or a matter you'd like to discuss, please know I'd absolutely love to discuss this with you – email me and we'll set up a time to chat on the phone.